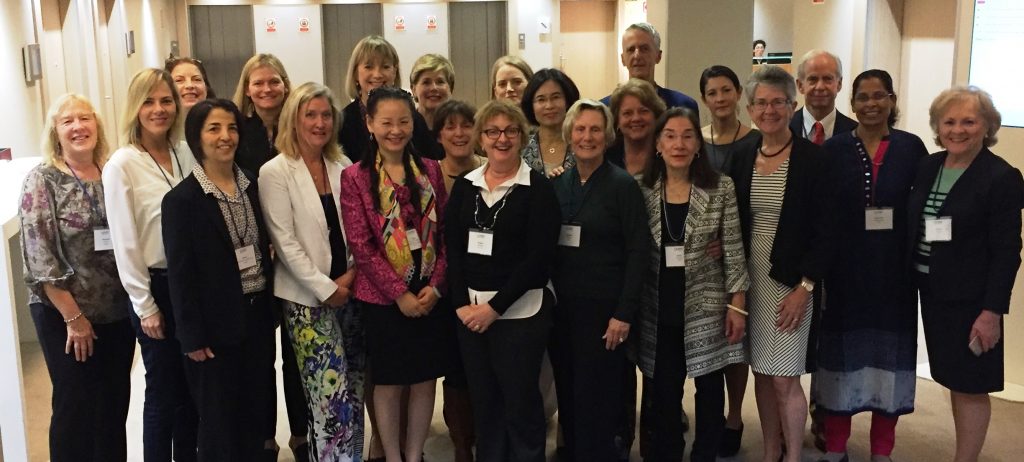 While cardiovascular disease (CVD) and stroke are largely preventable, they remain a global epidemic and the major cause of death worldwide. Recognizing that nurses and nursing organizations are on the front lines of patient education, the Global Cardiovascular Nursing Leadership Forum (GCNLF) works to engage and mobilize an international community of nursing leaders to promote prevention through research, education, policy and advocacy.
The collaborative and global nature of GCNLF explores ways in which nursing and global nursing organizations can support the established cardiovascular risk reduction and stroke reduction goal set by the World Health Organization to reduce deaths from non-communicable diseases (NCDs) 25% by 2025. The massive global toll of NCDs – including CVD and stroke – deepens poverty, impedes development, threatens health systems and is a major cause of disability and health inequality.
As nurses form the largest healthcare discipline globally, GCNLF works from the premise that nurses have the capacity to influence and motivate health behavior change of individuals at risk for CVD and stroke. In addition, the collective aims to develop a mechanism for outreach to low income and middle income countries where organized nursing practice and presence is not well established for prevention of and rehabilitation from CVD and stroke.
GCNLF is a project of the Preventive Cardiovascular Nurses Association (PCNA), the leading nursing organization in the United States dedicated to the prevention of cardiovascular disease and stroke.
The mission of the GCNLF is to engage and mobilize an international community of nurse leaders to promote the prevention of cardiovascular disease (CVD) and stroke worldwide through research, education, policy and advocacy.
Goals
Champion a global nursing movement for CVD & Stroke prevention across the lifespan of all individuals & families
Empower nurses worldwide on the science and practice of health promotion and CVD and stroke prevention
Empower nurses as leaders in CVD and stroke prevention
Activities

Work collaboratively with other healthcare providers and international organizations dedicated to the prevention of CVD and stroke
Develop practices, policies and educational programs that help nurses around the world adhere to evidence-based practice guidelines while taking into account advancements in CVD risk reduction and stroke prevention
Establish an international "CVD and Stroke Prevention Nurse Expert Roster"
Continue with the development of the GCNLF microsite, housed on www.pcna.net, to host educational programs, guidelines and materials.
Guidance Statement
This document is intended for meetings with stakeholders, ministers of health, and cardiovascular care teams to relay the important role nurses can play in CVD prevention and management. It includes statements from leading health organizations and cites specific clinical studies that demonstrate that nurses involved in patient management have more success in meeting CVD prevention goals.
Outreach
Flyer
We have created an informational flyer to increase awareness of GCNLF and help recruitment nurse leaders and professional associations. Feel free to download the flyer for your use in GCNLF outreach.

English Flyer (PDF)
Spanish Flyer (PDF)
Chinese Flyer (Word)
Arabic Flyer (Word)

Slides
Slides can be used to introduce audiences to the GCNLF.
If you would like to join the GCNLF as a liaison organization, fill out our organization sign up form.